When:
November 21, 2013 @ 10:00 am
2013-11-21T10:00:00-07:00
2013-11-21T10:30:00-07:00
Where:
Ajo-Salazar Library
33 North Plaza Street
Ajo, AZ 85321
USA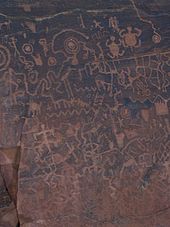 Many different peoples have contributed to making Arizona such a unique and fascinating cultural place. In this program, archaeologist Allan Dart summarizes and interprets the archaeology of Arizona from the earliest "Paleoindians" through Archaic period hunters and foragers, the transition to true village life, and the later prehistoric archaeological cultures (Puebloan, Mogolion, Sinagua, Hohokam, Salado, and Patavan). He also discusses connections between archaeology and history, and provides and overview of the Native American, European, Mexican, African, and Asian peoples who have formed our state's more recent history. Presented by Old Pueblo Archaeology.