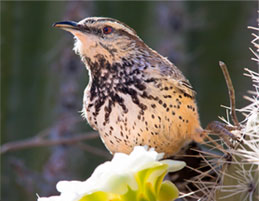 With its rich tradition as a former copper mining hub, Ajo is a casual town with relaxed charm. Enjoy it's mild climate, low humidity and clear skies. Take in the historic Spanish Colonial Revival architecture, Sonoran Desert flora and fauna and panoramic views.
Adventure awaits with plentiful outdoor activities year-round – golf, hiking, bicycling, bird watching, festivals and events.
What Ajo Offers
Historic Architecture
Step back in time at the Historic Plaza and railway Depot. Gaze at Spanish Colonial Revival architecture in the downtown Historic District.
Enjoyable Living
Ajo is a wonderful place to live. The friendly atmosphere, combined with good public services, a warm, dry climate and very affordable houses, all in the heart of the unique Sonoran Desert, makes it a great and safe choice for a residence, either full-time or for part of the year. Home to 4,000 people and only one stoplight, Ajo is a place to slow down and enjoy life. You could say it's a small town with a huge backyard.
Natural Wonders
Splendor abounds in breathtaking vistas and vibrant sunsets. Situated in the Arizona Upland Subdivision of the Sonoran Desert, the area is home to more than 1,000 species of plants and animals, many unique to the area.
Clear Skies
The unpolluted skies have attracted countless astronomy buffs and stargazers. Peer through massive telescopes and enjoy educational programs and Native American exhibits at nearby Kitt Peak National Observatory.
Outdoor Recreation
Ajo is surrounded by 12 million acres of public and tribal land waiting to be explored. Organ Pipe Cactus National Monument and Cabeza Prieta National Wildlife Refuge offer expansive hiking, camping and birding places.
Culture and Art
Appreciate the cultural richness created by the proximity of Mexico and the Tohono O'odham Nation. View the work of Ajo's growing artist community.
Mining History
Formerly one of the largest copper mines in the world, the New Cornelia pit is over a mile wide. Visit the mine lookout for history displays and a view of the turquoise hued lake at the bottom of the pit.