Ajo Garden Club Monthly Meetings !
Next meeting topic: Bonsai by Paul Vasquez
First Monday of the month, at 10am, at the Library on the Plaza. Speakers usually about 10:30am.
Membership is $10 annually, but the public is welcome at speakers. Members only for socials.
All are welcome, we are the Other garden club. Green thumb and garden NOT required for membership.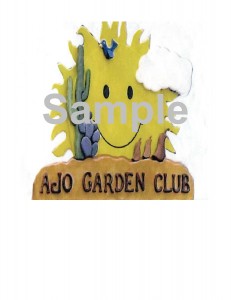 For more info contact Pres June 520 387 6122